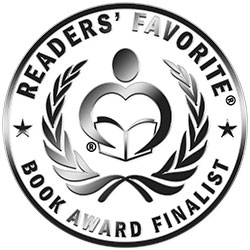 Reviewed by Alex Ndirangu for Readers' Favorite
Wow! What a fantastic magical adventure! This was the main thought that kept running through my mind as I read this brilliant piece of work by Derrick Smythe. In his book The Other Way (Passage to Dawn Book 2) the magical system in that world is brimming with artistic beauty. You will never tire of its splendor, which includes a magical hidden city, a dragon-like creature with two legs and a spiked tail, and brave warriors whose love for their kingdom will warm your heart. However, evil forces led by Magog, the demon God-king, threaten to consume this world's future. All hope is not lost, as it is expected that a prophecy will come to pass which predicted that a slave boy named Kibure will be the salvation. The She'yar, a group of women who believe Kibure is the true messiah, take him to Purgemon, a hidden island, where he learns how to control his magical ability. To defeat evil, Kibure must collaborate with others, including other magic users such as Lumáles and a disgraced priestess. However, they are dispersed and separated. How will they come together? Will Kibure master his magic before the conflict starts?

In The Other Way (Passage to Dawn Book 2), Derrick Smythe lights a brand-new flame in the magical realm to create a spellbinding tale. He maintains the book's allure by establishing several fascinating relationships between the characters, besides engrossing the reader in the exciting action. This maintains a steady pace while requiring the reader to review the lessons they have learned. Derrick also did a fantastic job of developing characters. We grow to like their personalities as we follow their exploits and they realize their true potential. We also become more excited as we root for their successes and feel sorry for them when things don't go their way. The author's masterful use of descriptive language dramatizes the events and creates an enthralling world for the reader. This feature contributed significantly. The structural organization used to orchestrate the work is unique and admirable. He divided the main subject into clearly defined chapter breaks, which were reinforced by a lovely prologue that summarized the story. There was nothing about the book that I didn't like. Instead, I thought it was a fantastic read that anyone looking for a compelling narrative, especially those who enjoy paranormal fantasy wouldn't want to miss.