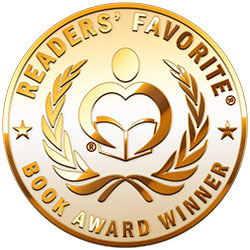 Reviewed by Anne Boling for Readers' Favorite
Ruby Dominguez writes as though this is a screen play. The scenes fade in and out, giving the reader just enough information to know the horror taking place. The opening setting is Salem during the 17th century. Fear at a high as neighbor accuses neighbor of practicing witch craft.

The Peruke Maker daughter is accused of being a witch. She has beautiful red hair. Never once does she admit to practicing the black arts. If she had her life might have been spared. Her hair and scalp are pulled from her head. He father creates a wig and a curse.

The second part of this book is current. A woman has a car crash that leaves her disfigured. Her lovely read hair is gone. She answers and ad in a paper concerning a wig. It quickly arrives at her door. The wig gives her confidence. At night in a dream like state she goes to bars and seeks out victims.

This is a story of revenge and forgiveness. The first half is well done. I found the second half to be amateurish. It didn't have that same frightening quality of the first half. Dominguez style added to the depth of the first half but detracted from the second half.

This is a good Halloween tale.