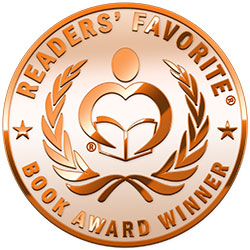 Reviewed by Gobi Jane for Readers' Favorite
The Pinebox Vendetta by Jeff Bond is the first book in the Pruitt-Gallagher saga, and it follows the devastating consequences of a feud that has existed between two families since revolutionary times. On a weekend, when the Yale University class of 1996 plans their reunion, each member of the two feudal families belonging to that class is expected to be present. Owen Gallagher is positioning himself for the Democratic nomination for the presidency. Rock Pruitt, an eccentric character whose political career was marred decades ago because of a tragic death in which he was involved, is sailing back to take his rightful place in the clan. Samantha Lessing is a woman with her own personal and marital troubles and she has a plan for the reunion: make an audio documentary of the conflict between Pruitt and Gallagher. What happens next is a revelation with far more repercussions than anyone might have imagined.

This is a story that is written in a style that is atmospheric and with characters that are rich and colorful. The political setting reflects the tensions American politics faces today, with characters that allow ancient feuds to drive them. There is a powerful twist in the story and a lot that no one could see coming. Family, politics, clan loyalty, murder, and mystery are a few of the themes that are deftly written into the story. Jeff Bond is a great storyteller who creates unforgettable characters and a conflict that moves the plot forward in strange directions. The Pinebox Vendetta is intensely emotional, packed with action, and elements that provide utter entertainment to readers. Can't wait to read the next book in the saga.