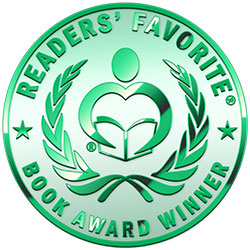 Reviewed by Lit Amri for Readers' Favorite
In The Poe Consequence by Keith Steinbaum, 35-year-old Warren Palmer received an ominous reading from a psychic in an unknown street of New Orleans. Back in Los Angeles, he and his son, Seth, find themselves at the wrong place and the wrong time when they get caught up in a shooting between two notorious gangs. Warren's attempt to save Seth resulted in his own death. Rather than moving on to the light, his soul gives in to anger and unfinished business on earth. He has a new purpose-seek out the gang members and kill them. The first to die will be the one who shot him.

Steinbaum's deft integration of Edgar Allan Poe's The Tell-Tale Heart as a core element, along with his other short stories in the premise, gives The Poe Consequence a slightly different kind of intriguing factor. The well-paced plot is substantiated with heavy subjects of gang crime, depression, racial hatred, alcoholism, family obligations and many more. Between an angry soul causing death and panic among the gang members, and an alcoholic who tries to honor his family responsibility, my focus was much more on the young Seth, and how he finds guidance and regains hope through a compassionate mentor. The prose is straightforward, and the narrative is clear cut overall, despite some awkward parts of the dialogue. All in all, The Poe Consequence is a solid combination of supernatural, crime drama, and a dose of Edgar Allan Poe's mysticism.