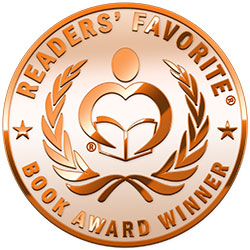 Reviewed by Marie-Hélène Fasquel for Readers' Favorite
The Power of Positivity: The ABCs of a Pandemic, written by Ruth Maille and illustrated by Harry Aveira, is a short children's book including numerous pieces of information to help young people deal with the current pandemic in a fun and cute way. It is written by a certified parent-relationship coach and more importantly (I believe) a mother of three. It is based on the alphabet and Ruth Maille has found a positive notion to link to each letter, so kids focus on the positive but also on what they can do to make their world better to live in, and not just to survive or be sad in this difficult period. It does help to consider everything as a whole but also at times to focus on the details of what we actually all can do.

The Power of Positivity by Ruth Maille immediately drew my attention as a mother but also as a teacher (of high school students but like everyone, they need a bit of positivity in their lives) and I loved everything about it: the amazing and lively drawings, the text, the positive ideas, which even as adults we run out of at times, the list the children can fill in, and the definitions. To conclude, everything is spot on, and as the writer says: "We all need a little positivity." I could not be more enthusiastic about a book! I will definitely read it to my grandkids (while translating as they're French) and use the ideas to help my students. Thank you so much for this must-read!