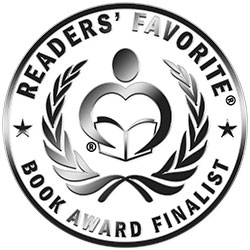 Reviewed by Janet Jensen for Readers' Favorite
Patrick M. Garry poses a powerful ethical dilemma in "The Price of Guilt". At age 13, Thomas Walsh plays a small role in a prank that goes horribly wrong, leaving a classmate blinded and orphaned. Now, with his daughter away at college and his marriage crumbling, he attends his 25th high school reunion. After dinner, the senior class president reads a letter from Donavon Killerman, in which Donavan says he is sorry he couldn't be there, as his blindness limits travel and his business is in trouble, but he wishes all of his fellow classmates well. This is enough to rekindle the guilt Thomas has always felt. Under an assumed name, Thomas checks in to Donavon's run-down fishing resort and soon becomes tangled in the legal affairs of Donavon and two of his employees. As an attorney, Thomas can help each of them, and finds great satisfaction as he plays savior. Soon, with the best of intentions, he becomes an actor in a plot that turns criminal, and he is caught within its complex web.

I thoroughly enjoyed this book. It is a turn-pager. Though not action-packed and fast-paced, as most legal thrillers tend to be, this book is psychologically intriguing. The reader is methodically pulled into the moral questions posed in the story, just as Thomas is, and we wonder who really is the blind man.

The plot is methodically revealed and the action moves seamlessly from the present to the past and back. The deceptively simple story slowly leads the reader to its conclusion, but we have known that since the first chapter. It is the "how did it happen?" internal question that keeps the reader intrigued. Layer after layer, Garry seduces the reader, building the story with great skill. I will definitely read more books by Patrick Garry.