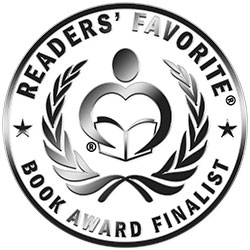 Reviewed by Mamta Madhavan for Readers' Favorite
The Price of Silence by Ulla Hakanson is the story of Amy Robinson who joins her cousin on a kayaking trip in the wilderness of British Columbia. She tries to put an abusive relationship behind her and start life afresh. She makes new friends and together they enjoy the kayaking trip. But she finds herself trapped because her ex-fiance Tyler has been following her. He is on the run from drug gangs and he desperately requires money. He knows Amy has saved some cash for expanding her hair salon business. One of Amy's new friends, Ben Malik, is a cop and she finds herself drawn towards him. But then Tyler pulls her away from her good friends and drags her along with him into his world of drugs and gangsters.

The story is thrilling and exciting. It makes the reader want to know what is going to happen next. The plot is extremely intriguing and filled with suspense. The reader gets a peek into the filthy world of drugs and gangsters. The theme of the story is relevant. It is something that can happen to anyone, getting trapped with the muck of bad boyfriends. The character of Amy trying to escape and find a good life for herself is understandable. British Columbia lends a good backdrop to the story. The destruction that drugs can cause in one's life is portrayed well here. Will Amy be able to get out of the mess? Will Ben Malik be able to save her from Tyler and his group?