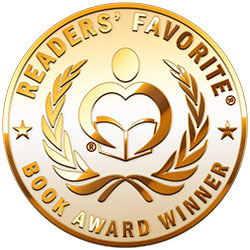 Reviewed by Michelle Robertson for Readers' Favorite
In The Princess and the Peacock (Birds of Fae Book 1) written by C.S. Johnson, Kaipo is deeply saddened by the death of his mother, but when he lay eyes upon Princess Mele, a change of heart indeed does occur. He must have a chance with this beauty. However, he must change himself in order to do so. With his brother, Kaipo decides to climb the forbidden mountain of the Fae Queen, Jaya, and ask her to change him so he can win the heart of the princess. Will he get what he is wishing for? Can a Fae Queen be trusted? Be careful what you wish for - you may just get it!

The Princess and the Peacock is a short, engaging novella with a well-developed plot and characters. The story begins with a first-person present-tense narrative that can be a bit different to read if one is not used to reading in that tense. However, the author writes the main character's experiences in the first person with such depth and precision that I do not believe it could be written any another way! The plot itself is a fairy tale, fantasy fiction, the bedtime escape type, but is very intriguing and engaging in exploring themes such as true beauty and love.

Similar to most fairy tales, The Princess and the Peacock entertains its readers with tragedy, hardship, and plot twists and turns before the right ending can reveal itself. The story has a good mix of emotions entangled within, making it relatable to most fiction readers. Don't be fooled by the length of the book; the story and its characters are just as entertaining as a book twice the size.