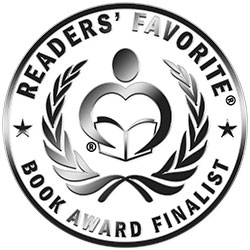 Reviewed by Rabia Tanveer for Readers' Favorite
The Pyres of Destiny is the second novel in the Call of Destiny Series by D.M. Earley. Jake and Samuel get visions of oncoming danger. Rattled and a little scared out of their current peaceful existence, Jake shares his vision with Dakota and that creates chaos they never anticipated. Even though they passed the trials, the past still comes knocking on their door. A group of people known as The Six wants Jake to pay the price for his mistakes. They want him to suffer, and The Six know the heaviest punishment for Jake would be to offer Dakota as a sacrifice. With the harrowing visions of a doomed future constantly torturing him, Jake knows he will have to make some tough decisions if he wants to keep Dakota safe and sound.

Author D.M. Earley's word selection makes The Pyres of Destiny hyperrealistic. I fell in love with the narrative style and how each description was painstakingly vivid. The transition between Jake's visions and reality, the conflict of The Six, and Jake's dilemma are all handled with perfection. The pace of the story is fast without being overwhelming. The narrative style is intriguing as well as simple; a nice combination that keeps the attention of readers on the story. The suspense was alive in the story, in fact, it was almost the protagonist. Rowtag plays a very important role in the story (and he is, perhaps, the main source of suspense), and his riddles confused me. The author adds just the right number of twists and turns to make sure readers can never guess what will happen next in the story. D.M. Earley did a lot of research about the Native American culture and spirituality, and you can tell that by the depth with which he handles those themes. I would highly recommend this series to anyone who enjoys a good suspense novel.