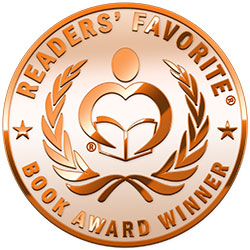 Reviewed by Mamta Madhavan for Readers' Favorite
The Reluctant Hotelkeeper by John Searancke is an engaging memoir that takes readers into the life of the author who ended up reluctantly being a hotelkeeper, and how his rescue mission ended up being a love affair with an old building. His parents had bought the place in the countryside to save their crumbling marriage, and the author was pulled into this venture when he was just 22. The role of a hotelkeeper is not as easy as many think because the reality of life in a hotel is very different, and the hours required to make it a success are punishing. The memoir is also a tribute to all the people who worked behind the scenes and helped in making this grand transformation a huge success.

The memoir is straightforward and honest, entertaining and insightful, and the author opens up about the difficulties he faced, and how he managed to keep his faith in long-term planning. There are a lot of interesting stories about eccentric guests, how many guests who checked in should not have been seen together at all, and how it ended up being one of the favored stops for a number of celebrities. The author goes through the entire process, speaking about transforming the hotel methodically and in detail, taking readers along with him and his experiences while getting the old building renovated to cater to the needs of a modern traveler. There is not one boring moment in this memoir and the positive narration and outlook make this memoir an encouraging and motivating read. The author's story and experiences are enriching, and the ups and downs of his life and the accolades he received for the hotel and its restaurant will encourage many readers out there to become hotelkeepers.