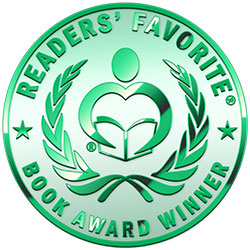 Reviewed by Joel R. Dennstedt for Readers' Favorite
Well, well, well, what has R.M. Wilburn created here? Although her book, The Rescuer's Tale, is the second in a series - Mary Morgan's Journal - the elements of my incredulous (as in knocked my socks off) observations must have found their genesis in volume one. Is this a mystery? A satire? An adventure? A puzzle? An incredible delight? Yes, yes, yes, yes, and most assuredly, YES! At heart, this is a detective story, and presumably one might well believe it is intended for the young, and maybe even-younger, adult; perhaps even for some precocious child, but this old man hereby claims it for himself.

Two things will astound you when delving into The Rescuer's Tale by R.M. Wilburn. First, each page reveals a deeply intriguing collage of absolutely gorgeous, monstrously creative illustrations by the author. These images, purely artistic in themselves, lead the reader's eye through an inclusive dialogue-of-words as if he is rummaging through a detective's comprehensive file, making him feel like he alone in discovering all these mysterious clues, putting together improbable scenarios, and coming to his ultimate conclusions with no outside help. This evokes the sensation of non-linear reading, and such has never been more pleasing or accessible. Second, content does unfold quite story-like, despite the seeming hodge-podge, for this apparent randomness of images is entirely strategic.

The story may be fantastical, including sci-fi elements and Harry Potterish magic, but it is also ripe with contemporary politics (a recently ousted leader named Herr Bigly Rump bears too many familiar and thoroughly nasty traits), making the attached newspaper clippings deliciously relevant and timely. Final word: The Rescuer's Tale is Uncommonly Smart & Unbelievably Creative.