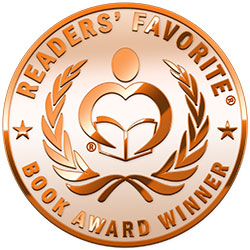 Reviewed by Delene Vrey for Readers' Favorite
The Roach by Rhett C Bruno is an excellent example of noir fiction. Set in the 1980s in Iron City, The Roach, or Reese Roberts, is a vigilante who prowled the streets and took out the criminals in the city. After making a rescue, he is shot and paralyzed. This is where we meet him, on the river's edge in his wheelchair, contemplating suicide. A cry for help diverts him from it, and from this point on, the story develops into an adrenaline-pumping grunge thriller. Sustaining immense injuries while saving a little girl, Reese wakes after a month in a coma to find that someone had stolen his identity and was killed in the city. Reese, in his wheelchair, solicits the aid of a young man he tried to help and embarks on the search for the one scumbag reporter that may have answers. Reese makes the comic book heroes look like little girls playing dolls as he races through the city in his wheelchair to catch up with the imposter who is out to harm the two people that matter most to Reese.

Rhett C Bruno has written a page-turner; it is impossible to put it down once you start the story. The descriptions of Reese wheeling around and even fighting from his chair are impressive, and one can vividly imagine the hardened crime-fighter who will not let paralysis get him down. Child abuse is a very relevant and clear theme throughout the story; the primordial ooze formed Reese and motivated him in his actions. I like the book because Reese did not try to justify his actions; in his heart, he knew that killing was wrong, but he had something inside that drove him to kill in his cause to save innocents.

RC Bray must be one of the best narrators around. He has the voice that "sounds like he hugged a handle of whiskey, ate a box of cigarettes, then decided to try narrating," according to Rhett C. Bruno. This is precisely what I imagined Reese to sound like. RC Bray uses his voice successfully in portraying a damaged and vulnerable man out to do what he thinks needs to be done. You can conjure up an image of the poorly shaven, beat-up but strong man in the wheelchair, confronting the ghosts from his past. The narrator makes the book even more believable than it already is. RC Bray has received multiple rewards and has done more than 200 audiobooks in varying genres.