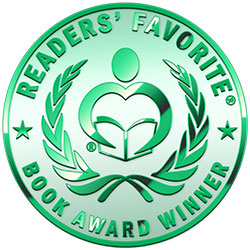 Reviewed by Foluso Falaye for Readers' Favorite
The Roar of Ordinary is a coming-of-age memoir that depicts the loss of a friend and brother to war and the efforts to remember him and experience what he did in his final days in Vietnam. Though J. C. Foster survived the period of the Vietnam War that claimed the lives of millions, he's left with loss and survivor's remorse. Still, his brother's 20 years on earth and the counsel he left behind never left J.C. as he went through life, failed and succeeded in marriage, overcame physical milestones, traveled to Vietnam, and contemplated different philosophical problems. J. C. Foster's research about the Vietnam war and other American wars raises questions about the justification of war and the loss of millions of lives based on the decisions of a few in power.

This is the most emotional I've been about a book this year. I felt J. C. Foster's pain and that of the soldiers and family members who lost their friends and family to war through the pages of the book. The Roar of Ordinary taught me a lot about the Vietnam War, made my heart sink for all the lost lives and the pain left behind, took me on a colorful journey through Vietnam, and, yet, found a way to make me laugh with its humor about youth and growing up in the 20th century. J. C. Foster engages readers with a detailed and compelling narration that covers loss, family, war, culture, religion, racism, ambition, marriage, and more. Readers who love history and moving life stories will love this heartwarming, educational, thought-provoking, and elaborate memoir.