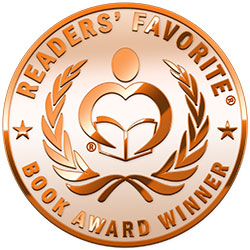 Reviewed by Grant Leishman for Readers' Favorite
A fun frolic down Fantasy Lane is the best way I think I could possibly describe The Royal Treatment by Melanie Summers. This is an out and out funny, chick-lit read with no pretensions of being anything else. Tessa Sharpe, a twenty-eight-year-old former journalist, has adopted the role of Royal Watchdog for the Kingdom of Avonia. Her blogs on the Royal Family and their excesses are grist to the mill of the group of Avonian citizens who consider the royals to be an outdated and unnecessary institution in the twenty-first century. Facing a potential referendum to strip the royals of their powers, Crown Prince Arthur invites Tessa to spend two months at the palace, to live with the royals and to see what it is they really do to help the people of Avonia. What follows is a hilarious romp filled with palace intrigue and, of course, the never-ending question (will they do it?).

I have read so many books over the years that focus on the very worst of the human condition, so it is wonderful, from time to time, to come across a story so frivolous and so much fun as The Royal Treatment. There are few books that can make me chuckle, let alone belly laugh, and yet Summers managed to draw that out of me in this fun tale. It is genuinely funny and yet still has something important to say, on a higher level. Obviously Avonia is a mythical kingdom, but the comparisons can well be made to other European countries still supporting a monarchy, even if that monarchy is merely ceremonial. Many of the issues faced by the Avonian monarchy, and indeed the perception of that monarchy to the citizens, can draw a direct parallel to other monarchies, such as the British. I really enjoyed this book and congratulate Summers on a fine effort. The Royal Treatment is a wonderful distraction from a world where there is much too much angst and seriousness.