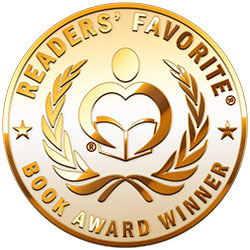 Reviewed by Rita Vetsch for Readers' Favorite
"The Sad Mad Glad Christian: The Anatomy of Your Faith" is an inspiring book written by Chuck Stump and Jim Strawn. Faith is believing in something you cannot see physically, but believing that there is a greater purpose at work. With many verses quoted from the books of John, Hebrews, Romans, Psalms, Exodus, Genesis, Matthew and Luke, the authors have written a good book in simple language so that children can understand and learn about God and Christianity in a creative and informative way. With vivid photos that bring the verses alive, many lessons from God are explained in simple terms, including Creation, celebrating Christmas, Apostles, Disciples, Sacrifice and more. There are many symbols of our faith including rainbows, doves and water, which remind us that God loves us. We all as individuals must try to do one random act of kindness each day where we can lend a helping hand selflessly.

Chuck Stump and Jim Strawn have teamed up to co-author a very meaningful book that is packed full of spiritual messages and written on a level that children will be able to easily comprehend. The beautiful photos and the colored text bring the book to life and compliment the wording perfectly. I absolutely loved the spiritual messages and was able to easily read this book with my eight year old daughter. She loved the questions at the bottom of the pages as they prompted her to think about her own experiences of Christianity and God. This book is a great addition to any Sunday school or home school curriculum and goes hand-in-hand with the teachings of the Lord. It is a book that every Christian child should have in their hands because it is much more than a book, for it truly is something they can take away and apply in their own lives.