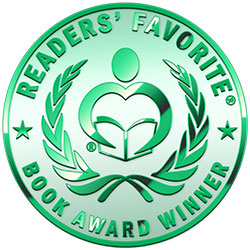 Reviewed by K.C. Finn for Readers' Favorite
The Sales Accelerator: How to Expand your sales capability to compete successfully in any market is a work of non-fiction focusing specifically on sales techniques, and it was penned by author Yamini Virani. Designed to be read and utilized by those who work in the sales sector of their companies, or indeed CEOs looking to expand into new markets, this well organized and innovative book looks at the top strategies that can be put forward to build new sales teams in new environments and coach those teams towards adaptability, engagement and overall positive results when the sales figures return.

Author Yamini Virani bases this excellent work on years and years of intensive experience side by side with CEOs and sales executives, watching both their failures and successes as a strategy is developed towards faster scaling up and better return in new environments. The world of global communication makes international business a must for any large company, but Virani's organizational style enables readers to break these vast issues down and understand them better from a specific sales perspective. Rather than a generic catch-all approach, Virani's advice actually gives practical strategies to train a sales team, old or new, for adaptability and changes, which means that they will have the tools to develop around whatever new information they find as they tackle any international market. Overall, The Sales Accelerator gives some excellent advice which is well worth heeding, and the work comes highly recommended for CEOs and executives looking for solid and reliable advice.