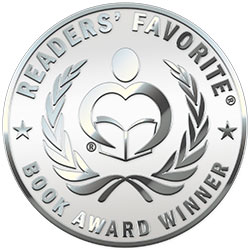 Reviewed by Stephen Fisher for Readers' Favorite
The Scythian Trials by Elizabeth Isaacs is a fast-paced, action-packed fantasy sci-fi story with a romantic flair. The story begins with Anya (Nya) Thalestris tracking a wounded puma with her friend, doctor, and teacher Jax Nickius. Nya is the last descendant of the first Amazon Queen Oretta, people that are now called the Scythians. Time is fast approaching for their trials in choosing their mates. Nya is not thrilled with the idea. When she was young she had a friend in Ireland named Penn that her parents disapproved of right from the beginning, so they continued their friendship in a hidden fort. When they were finally found out, her parents took her far away back to their home. Once the trials begin, males are vying for Nya's hand by competing against each other to see who will be her equal. She learns of an unexpected suitor and runs away, only to be kidnapped.

Isaacs does an impeccable job of creating an ancient culture that predates the bronze age that is for the most part still thriving, although not as secret as in a modern day world. Isaacs's epic story is loaded with very real heroes, rivals, and sinister villains from both sides. In between the martial arts and combat scenes, there are moments of intimacy and genuine friendships among rivals. At the center of it all is the most sought-after mate; headstrong and rebellious Nya. I was really impressed with the author's writing style, her knowledge of technology, weapons, and martial arts. This story captures the reader from the get-go, and from then on the pages fly by. Especially when Nya is missing, and her royal bloodline is in jeopardy. I was entertained on all levels with Elizabeth Isaacs's magnificently crafted The Scythian Trials. Brava!