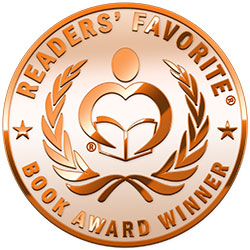 Reviewed by Janelle Alex, Ph.D. for Readers' Favorite
Kathryn Guare has brought an enchanting tale into the world by writing The Secret Chord. This mystery suspense thriller is the second in The Conor McBride Series. Conor leaves Dingle Peninsula, Ireland, behind and heads to Hartsboro Bend, Vermont. He is full of secrets, which he really needs help dealing with, but he wants to keep inn owner, Kate Fitzpatrick, in the dark. However, Kate has a number of secrets and hidden traumas that she needs to deal with too. As each of their secrets begins to come to light, the shock for both Conor and Kate is gut-wrenchingly severe. Their fates have been intertwined for years upon years, completely unbeknownst to either of them. One man is at the center of the grave deceptions and traumatic experiences that Conor and Kate have endured and continually face. Will this drive them apart or bring them closer together?

Nicely done, Kathryn Guare's The Secret Chord is a little slow to start, but has compelling twists within the plot that keep you engrossed until the end. There is also a marvelous artistic connection between Conor and Kate as Conor is a violinist and Kate is a painter. The reader is drawn in to discover whether or not the colorful strokes of Kate's brush and the lilting notes brought forth from Conor's bow can create a strong enough opportunity for these two broken individuals to find love. Amidst it all, there is a great deal of suspense that keeps the mystery at the forefront. Guare's work is paradoxically charming and suspenseful. I most certainly recommend reading The Secret Chord and the rest of The Conor McBride Series.