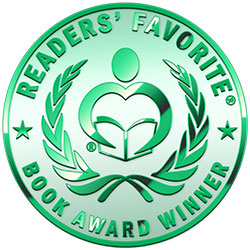 Reviewed by Alyssa Elmore for Readers' Favorite
The Secret of Bald Rock Island (Kare Kids Adventure #1) by Charles A. Salter is an exciting children's adventure about a young girl determined to solve the mystery of her father's disappearance. Ten-year-old Kelcie Oglethorpe has always been curious and ready for adventure. Mr. Bartelby, the town's well-known and much-loved writer, is always willing to tell the children a story. When Mr. Bartelby tells the children of a mysterious creature that inhabits Bald Rock, Kelcie decides that it is time to solve the peculiar puzzle concerning her father's disappearance and discover if Mr. Bartelby's extraordinary story holds truth. Doing some research, Kelcie finds little to help her solve her dad's disappearance until she reads an article written by Mr. Bartelby. As things start to come together in Kelcie's head, she realizes what she must do. Only, she has been warned that it could be too dangerous. Can Kelcie solve the mystery of the strange creature and find her father? Will her determination prove to be deadly?

The Secret of Bald Rock Island (Kare Kids Adventure #1) by Charles A. Salter is a children's mystery story taking place on a small Maine island. I enjoyed reading this story and, although it is short, it is well thought out. The characters are entertaining, and the storyline isn't overly complicated. With a good portion of the inhabitants being of Scottish descent, this book is also educational. I believe that this book is perfect for the child just beginning to read chapter books as it isn't too long, and contains easily understood concepts. It is a well-rounded mystery with intriguing characters and a fascinating monster. Being the first story in a series, it will be interesting to see what other mysteries happen on Bald Rock Island in the next story. I would recommend this book to children aged eight to ten.