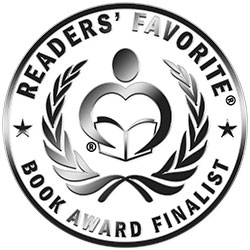 Reviewed by Jack Magnus for Readers' Favorite
The Seer's Daughter: Beyond The Grave Series, Book 1 is a romantic paranormal thriller written by Athena Daniels. Sage has returned to her hometown of Cryton, South Australia to attend her grandmother's funeral. Nan was the most special person in her life. She had raised her since Sage was a small child after her mother died. Nan had encouraged her to leave the small town and go to work in Adelaide a few years ago. While she's enjoyed the relatively carefree existence she has in the big city, she couldn't help but wonder if Nan would still be alive if she hadn't left her on her own. Nan's friends were all at the funeral, and their conversation about something she should or shouldn't know was puzzling, to say the least. After the funeral, she attempted to keep herself busy by straightening out Nan's store and starting to pack her grandmother's belongings away, but she soon realized that something was very wrong.

Athena Daniels' romantic paranormal thriller The Seer's Daughter is fast-paced and exciting. It's also one of the spookiest paranormal stories I've read in some time and that's saying quite a lot considering I grew up reading Poe, Lovecraft and Machen. Daniels also weaves a police procedural, a government cover-up, a town with a deadly history and a sizzling hot romance into her remarkably scary story of ghosts, demons and other things that go bump in the night. I had a grand time reading The Seer's Daughter. Sage is a credible character whose intrepid nature makes her a perfect foil for the alpha male police officer, Detective Sergeant Ethan Blade, whose rugged looks and charm are just impossible for her to resist. The Seer's Daughter: Beyond Grave Series, Book One is highly recommended. I'll be watching for book two.