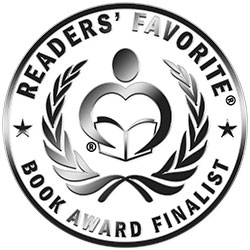 Reviewed by Anne-Marie Reynolds for Readers' Favorite
The Sleeping Lady by Bonnie C. Monte is a thrilling mystery story. Rae Sullivan runs a home décor shop with her friend and business partner Thalia, right next to The Sleeping Lady, or Mt. Tamalpais. Thalia is being blackmailed because of an affair in France and, insisting on facing up to the blackmailer, is found murdered in Golden Gate Park. The police think it was a mugging gone wrong and won't listen to Rae so she decides to do their job for them. Heading to France, Rae and Luc, Thalia's half-brother, go on the trail of a blackmailer and killer who is coming after Rae, all the while fighting off the spark of attraction between them. Can Rae solve the murder and will she remember that she has a husband she adores?

The Sleeping Lady by Bonnie C. Monte is a great amateur detective story, a nice light read to while away a few hours. It isn't complicated and you probably will guess who did it before you officially find out, but that doesn't make it any less of a good story. It's all go and there are a few red herrings thrown in for good measure, just to try to throw you off the scent. The characters are believable, very likable and solid, well developed throughout the story. The Sleeping Lady is a page-turner; when you get to the end of one chapter you'll just want to keep on reading to see where the story takes you next. Good story, well-paced and fun to read.