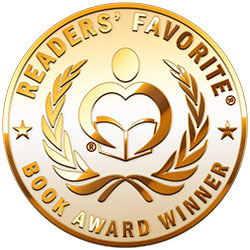 Reviewed by Trudi LoPreto for Readers' Favorite
The Sound of Violet is an emotional rollercoaster that made a wonderful heart-rending story. Shawn is autistic and wants nothing more in life than to find the perfect girl who will marry him and love him forever. His grandma Ruth and brother Colin have watched and protected him all his life, worrying about his choices. As the story opens, Shawn is going out on many dates but each one of them is more disastrous than the last. When he meets Violet, he believes that his search is over and she is the girl of his dreams. Because of his innocence, he fails to see the signs that Violet is a prostitute. Shawn spends as much time with Violet as she will allow, but he always wants more. Violet finds Shawn's innocence unique, for he is unlike anyone she knows, and she views Shawn and his way of life as an escape from prostitution: an opportunity to move on.

The Sound of Violet is a very different love story than most, and the path that both central characters follow to reach their goals is what makes the work a must-read. It was easy to root for Shawn and want to see his dreams come true whilst also wanting it to all turn out right for Violet. The story focuses on autism, prostitution, God, romance, and family, and pulls it all together perfectly. Author Allen Wolf addresses the issue of human trafficking while presenting a sweet romantic and touching story. The Sound of Violet was sad and happy all at once and I found myself crying and laughing a lot. I was so happy to learn that The Sound of Violet is also a movie, one that I can't wait to see. It is impossible not to be inspired by Shawn's determination and Violet's moxie.