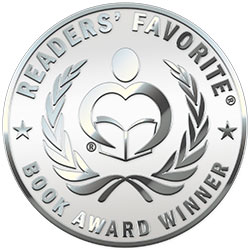 Reviewed by Kim Anisi for Readers' Favorite
In The Swan Garden by Anne Biggs, readers are introduced to Alice, who is sent to a mother-baby home by her parents because they don't want to deal with a pregnant daughter. The pregnancy was not planned, nor did it happen because she carelessly slept with someone she loves without protection. It happened because she was assaulted and raped on her way back home. But everyone, especially the sisters in her new "home," thinks that Alice must have done something to actually MAKE the rapist rape her. Alice's life turns into a hell of verbal and physical abuse. People in power do what they want to whomever they want. We follow Alice as she gives birth, loses her daughter and is sent to a laundry home to work off the debt her parents refused to pay. I don't want to give away too much, but readers spend a lot of time with Alice until she grows into an old woman. It is a life full of challenges, and the story of an extraordinary woman.

I was pleasantly surprise by the quality of the writing of The Swan Garden by Anne Biggs. It is the kind of writing that makes it easy to be drawn into the story, and to imagine how the world the characters live in looks like. There is a fine line between describing too much and too little. Anne Biggs found the golden mean. Her characters come to life on the page; the good, the bad, and the ones who can't be put into any of these categories. I wasn't a fan of some of Alice's decisions, but you never meet characters that always do what you want them to do. I guess, it would also be a bit boring! Alice is quite different from me, so I never quite knew what she'd do next, and that added to the enjoyment of the story. I don't often read books outside the fantasy, sci-fi and horror genres, but for some reason this book caught my attention, and kept it for every single page of every single chapter. So I really don't hesitate in giving this a five star rating!