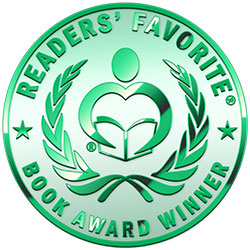 Reviewed by Lynette Fowlston for Readers' Favorite
The setting is the Vietnam era. Randy Thayer joined the military so that he could fly. He did not seek to go to war but that was the price he paid to fly a helicopter. Andrea Tremblay is Randy's girlfriend. Randy's being a soldier does not bother her but going to war does. She is willing to do whatever she can to keep him home including involving him in the family business. To compensate she throws herself into her career at her father's company. Faith Beckwerth is the girl next door. She hangs on Randy's every word. She listens closely to everything he says. She is his biggest supporter and attempts to ease his fears. Distance, dedication and differing lives challenge Andrea and Randy's relationship. Despite Faith's dedication Randy is still drawn to Andrea.

The characters in this book are strong and passionate. The plot reveals the hardships of military training and life in corporate America. The author is a master at characterization. The characters come to life and draw the reader into the story. I became passionate about the characters. I cheered for them and fussed at them. Randy is faced with doubts, perplexity and a sense of duty. Andrea has a strong work ethic almost to the point of being narrow focused and a workaholic. Faith is naive, blameless, and easy to love.