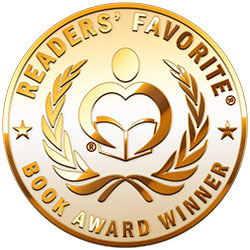 Reviewed by Jamie Michele for Readers' Favorite
The Tao of the Viper: A Kate Pomeroy Mystery by Linda Watkins is the second installment in the series, preceded by the award-winning first book, Storm Island. This book returns readers to Storm Island where Dr. Kate Pomeroy is attempting to get past the trauma from book one, with the loving Jeremy Bradshaw still by her side. Her manor house is now a medical practice that she launches as director and General Practitioner and all seems well...except for the nightmares. Meanwhile, a stranger, "The Old Man" Ian Morrison, returns to the island with his grandson Terry, fantasizing over revenge and an idea on how to get it. Vengeance is geared straight toward Kate, but the brunt of his initial despotic evilness is directed toward Terry's wife Mary, and the depths of his psychosis knows no bounds.

The Tao of the Viper is a fantastic and dark paranormal mystery, with Linda Watkins delivering enough suspense and chills to knock it into the thriller genre as well. Kate is a great protagonist, balancing general affability with dark and intrusive fallibility, and making her as complex as her extraordinary family history. There are violent fantasies that the antagonist describes in detail, as his point of view features alongside Kate's. The back and forth make for a terrifying combination, especially when The Old Man will stop at absolutely nothing to get what he's come for. This is an engrossing series for readers who enjoy mysteries with a supernatural twist, and those who are inevitably drawn in won't have to wait long for book three, Abducted.