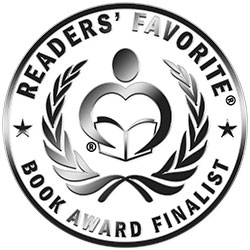 Reviewed by K.C. Finn for Readers' Favorite
The Tiffin is a work of fiction in the cultural and adventure subgenres. It is intended for middle-grade and young adult readers and was penned by Mahtab Narsimhan, with narration for the audiobook format provided by Michael Mola. In this charming and fascinating story about the dabbawallas of Mumbai, we meet twelve-year-old Kunal in his quest for family. Kunal joins the dabbawallas in their tiffin delivery service, providing lunch for thousands upon thousands of people all across the city. We follow one such delivery on a journey fraught with error and loss in which our protagonist discovers the true meaning of family.

In terms of the story content, I thought this was a thrilling and highly engaging tale for MG and YA readers, and indeed adults who wish to discover something they've never learned about Mumbai culture before. Mahtab Narsimhan writes with a loving amount of detail and a cinematic style that easily paints pictures in the reader's mind, which is a highly immersive and desirable quality for the target audience. There was also a powerful emotional resonance to our protagonist Kunal, who is sweet, relatable, and brave considering the adventure and people he must encounter on his quest in The Tiffin.

In terms of the audiobook production, narrator Michael Mola does a fantastic job of bringing a huge variety of characters to life with his bold voices and varied tones. The editing was crisp, clear, and of great quality throughout, and Mola's narration in between the dialogue moments was suspenseful, descriptive, and well-paced. I would certainly recommend the audiobook version of The Tiffin as a fantastic way to bring every detailed element and the lively character of this novel to life for readers of all ages.