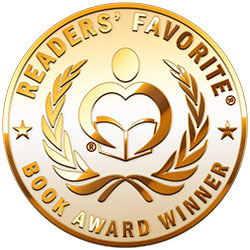 Reviewed by Kim Anisi for Readers' Favorite
Jensy Willett, the protagonist of The Touch of Her Voice by Sara Scott, is haunted by a memory from her past. Her seemingly unrequited love for her high school basketball coach had already ruined two relationships because she simply could not keep her mouth shut. Her ex-partners always felt as if there was a third person in the relationship. Everything seems to change when Sophie appears in Jensy's life. A chance encounter in a café turns the world of both women upside down. After initial hesitation, Jensy opens herself up to another relationship and promises to keep her first crush out of it. She would not ruin this special relationship, and apart from one or the other hiccup, everything seems to go very well for Jensy and Sophie. They both work toward their dreams, turning dreams into goals, and goals into their reality. One day their whole world breaks apart because of one mistake that is followed by another mistake. Will this be the end of yet another relationship in Jensy's life?

I generally do not read books that, on the surface, seem like just another love story with the usual issues mixed in, but there was something that made me pick this up. Maybe it was the bridge on the cover, maybe it was the connection I felt to the secret from the past that still messes up someone's present. No matter what it was, I didn't regret spending a couple of evenings and morning hours with The Touch of Her Voice. It's more than just a love story even though the love story between Jensy and Sophie takes the center stage. The relationship and its development were realistic, but I was a bit surprised that these characters experienced virtually no homophobia apart from certain family members in Sophie's family. I would have expected more issues to turn up in their environment because the world isn't that open-minded yet, even if it claims to be. Apart from that, it was a wonderful read with a great variety of minor characters, locations, and little adventures that all keep the main plot moving. Sara Scott did a good job of making all the characters come to life in front of the reader's mental eye, and while I have no clue what else could happen in Jensy's life after all that drama, I'd read more about her.