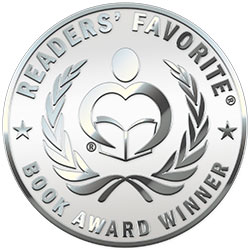 Reviewed by Foluso Falaye for Readers' Favorite
Inspired by nature in all its grand beauty, The Twelve Gifts from the Garden provides profound life lessons to guide readers of all ages and cultures through their time on earth. The journey of enlightenment that started in 1987 with The Twelve Gifts collection continues in The Twelve Gifts from the Garden with a deep look into Mother Nature and her unique children: trees, birds, butterflies, bees, dogs, humans, flowers, and more. The many insightful ideas in the book touch on different themes, including dreams, imagination, beauty, cancer, marital discord, appreciation, assumption, compassion, and childhood. Charlene Costanzo's encounters with different beautiful living beings—like a berry plant and a cheerful crab spider—holds lessons worth sharing and remembering for a lifetime.

Reading The Twelve Gifts from the Garden was like putting on a pair of glasses that gave me a magical and deeply satisfying view of the world around me. I suddenly felt relaxed when I started reading the book as its vivid descriptions planted in my mind the trees, the flowers, and all the beautiful living beings narrated by Charlene Costanzo. The different heartwarming stories make it even more intriguing, like the one about the zebra finch that appeared to be dying and taught Charlene an important lesson about hope. I appreciated the lessons and found many of these quotable and memorable. An example: "Perhaps another gift is the realization that life gives us guidance and opportunities for lessons every day." Charlene's book reveals the importance of stopping to smell the roses and appreciating the free gifts of life instead of chasing endless desires and destroying the natural world we've been blessed with. What a life-changing and healing experience!