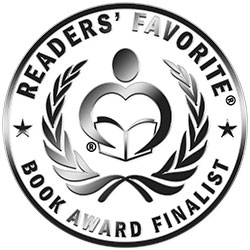 Reviewed by Romuald Dzemo for Readers' Favorite
In The Underground by Roxanne Bland, the reader is introduced to an underworld with a mix of vampires, werewolves, elves, shapeshifters and witches. It is in this community that Kurt, the ruthless vampire, rules and no one dares to challenge him. Parker Berenson, a powerful werewolf, lost his love to Kurt and still holds a grievance against him. Now, working under him, nothing could be sweeter than to mastermind the downfall of a heartless vampire who has stolen the love of his life. One is pulled into an enchanting world, a society with all sorts of creatures, and the conflict in this story drives the plot in dramatic ways.

There is a lot in this urban fantasy for fans looking for an exciting and delightful read. What pulled me in was the compelling cast of characters. From the very beginning, the reader already gets the feeling that the characters are well-imagined. I also enjoyed the originality in the plot and the setting is a place readers would really want to peek at — beautifully constructed, and rendered vivid with detailed descriptions. Roxanne Bland has a way of holding the reader's attention by weaving scenes that are emotionally charged and action-packed, focusing on a plot-driven conflict that is irresistible. The Underground features the finest writing, punctuated by lovely, insightful passages and descriptions. The novel is well-structured to have the reader turning the pages. There are many moments when the reader expects a denouement, but the author introduces yet another twist that invites them to turn to the next page. This book was exciting and immensely enjoyable.