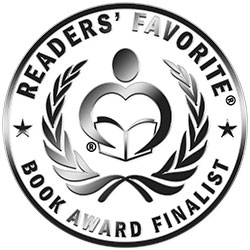 Reviewed by Grant Leishman for Readers' Favorite
The Vagabond King: A Coming of Age Story by James Campion Conway is far removed from your typical coming of age novel. Sixteen-year-old Chris is faced with a crisis of confidence – confidence in who he is and what he wants from life. When his beloved mother dies of cancer, Chris is faced with a pushy father, who he now understands is not even his "real" father at all. Faced with a senior year at high school and college in his future, Chris cannot face the path that is mapped out for him. He cruises through his classes, dreaming of something better. Finally, after another tumultuous argument with his father, Chris decides it is time to leave and seek something different – it is time to find himself. The only person he can think to go to on that cold winter's evening was his waitress friend, Magda, a woman old enough to be his mother, but with all the beauty and latent allure that only a mature woman can have over an impressionable, young, testosterone-driven teenage boy. What he finds at Magda's is hope and a new way of thinking.

This book definitely ranks near the top of coming of age novels I have read. Author James Campion Conway has a wonderful command of language and draws us into Chris' tortured and questioning mind. Easy to read and incredibly easy to identify with, the story draws readers along on Chris's voyage of self-discovery, both cheering and jeering the young man at times for his ignorance and his preconceptions. The character of Magda's Hungarian father was beautifully drawn and his home-spun philosophy and pragmatic approach to life is a refreshing change in this era of entitlement. The Vagabond King: A Coming of Age Story asks the questions that all of us asked at one time or another; what is the meaning of life? Who or what controls our fates and destinies? What is the right direction for me to take? A smooth and seamless read that just flowed by. I especially appreciated the poetry of the character Atman O'Dey, another young man tortured by uncertainty over identity and fitting in. This is a powerful story, beautifully told and well worth the highest rating I can give it.