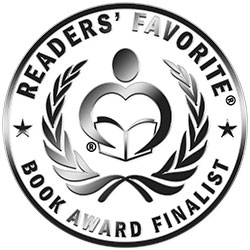 Reviewed by Romuald Dzemo for Readers' Favorite
There are books that are eye-opening, some that entertain readers and fill them with the delights they look for when exploring new ideas or journeying with relatable characters, but when I opened The Vail Method: Dr. Ehrlich's Guide to Getting Better Not Just Older by Mathew Ehrlich, MD, I couldn't help but exclaim: "At last, here is a book for me!" Since I turned 40, I have been experiencing the symptoms that are captured in the opening pages of this book: the restlessness at night, the overwhelming feeling of having much to do with little time and less energy, the need for reading glasses, the "sex drive that is as tired as you are," and many aging signs that are as disturbing as they are real. The book opens with statements and words that capture the familiar experiences and feelings of the intended audience and then moves on to define what it is all about. It is about the "lactate threshold testing," a wellness method that is designed to help readers age gracefully.

In this book, the author offers a holistic approach to pursuing and embracing a healthier lifestyle and aging gracefully. The high points of the Vail Method are summarized in four core aspects: plant-based diet and nutrition, aerobic exercise with lactate threshold testing and heart rate-based training, rest, with avoidance of overtraining, and adequate sleep, and mindfulness and relaxation. Maintaining an ideal body weight and good nutrition are key in this method. This book is packed with useful information and proven steps to a healthy lifestyle. There are very interesting topics, insights, and exercises that are designed for optimal results. I found answers in chapters dealing with mindfulness and the author's take on how to tell the mind to shut up, optimizing the fitness routine, and recovering after downtime. The Vail Method: Dr. Ehrlich's Guide to Getting Better Not Just Older is a book with scientifically proven steps to a life of wholeness, written in a style that is conversational and a tone that is strong and authoritative. The author combines strong writing with real-life stories to craft a message that will bring more value to the lives of his readers. A must-read for anyone who wants to stay fit and age with grace.