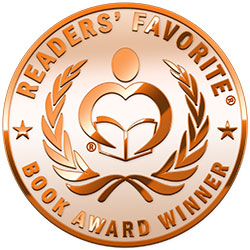 Reviewed by K.C. Finn for Readers' Favorite
The Villain Institute is a work of fiction in the urban fantasy and paranormal romance subgenres. It is intended for the general adult reading audience but can also be enjoyed by mature young adults and was penned by author team Megan Linski and Alicia Rades. In this audiobook format, the narration is provided by Vanessa Moyen and A. J. Carter to bring to life Ava-Marie and Charlie, a pair of supernatural offenders sent to a reformatory. Charlie, a blind orphan, only finds himself stuck at the Institute because Ava shares a soul with him, but when a chance to escape rears its head, the pair must put aside their grudges and work together to win the Darke Games, and their freedom.

In terms of its storyline and construction, there's plenty to adore in this truly epic fantasy adventure that readers are sure to lose themselves in. Author team Megan Linski and Alicia Rades provide two well-developed characters who each battle with disabilities and challenges that extend beyond their magical capabilities, and this diverse representation is done with genuine emotional resonance, not gimmicks. Charlie and Ava-Marie grow and develop together in both friendship and romance through evocative dialogue and triumphant action scenes that will really have your heart in your throat.

In terms of audiobook presentation, the emotional resonance and high-stakes drama of the plot are only further enhanced by the vibrant narration from both Vanessa Moyen and A. J. Carter. There's wry, snarky humor to Ava-Marie that perfectly balances Charlie's tough and reluctant exterior, and the narrators really understand how to complement one another and create sparks between them. Overall, I highly recommend The Villain Institute as an unmissable read for paranormal romance fans everywhere.