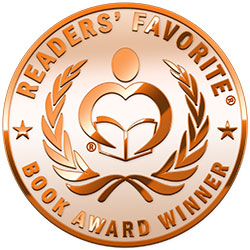 Reviewed by Danielle Urban for Readers' Favorite
The Vintner's Daughter by Kristen Harnisch is by far the best historical romance novel that I have read in a while. It centers on a young woman growing up on a farm, whose family sells white wine until the fatal death of her father. Soon life on their farm becomes worse when Sara Thibault's mother chooses to sell the farm to the eldest son of a rival family who marries her eldest daughter. But then violence causes both Sara and her sister to flee their only home. Sara goes about making her life in the world of wine and it is there that everything once more changes. Will fate allow Sara that chance to have her home once more or will it be the death of her?

The Vintner's Daughter by Kristen Harnisch will completely sweep readers off their feet and deep into a historical romance of winemaking. This brilliant piece has everything readers will want in a novel. Danger, suspense, and romance are all wrapped up in a perfect story. A story that leave readers in awe as two young people make their way in the world of winemaking, a fast-paced and exciting world where the main character breaks out of the norm of her time period. Women were to stay in the kitchen, not work in the fields on the farm with the men. The words pop off the pages, making you feel that you are really there. Excellent piece! I loved reading this novel. The author has done wonders in creating such a rich and engaging world that is memorable. I highly recommend this to readers everywhere and rate it a five out of five stars. I look forward to reading more novels by Kristen Harnisch.