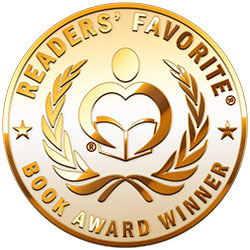 Reviewed by Shannon Winings for Readers' Favorite
The Warrior's Meditation: The Best-Kept Secret in Self-Improvement, Cognitive Enhancement, and Stress Relief, Taught by a Master of Four Samurai Arts (Total Embodiment Method TEM) by Richard L Haight is a relatively straightforward book about meditation. The author starts with meditation principles and guides the reader on where they should start in their practice. The book teaches readers the importance of your five senses and how to become more self-aware of them. Once learning the background of meditation and its important tenets, the author moves on to teaching readers how to make lifestyle adjustments to make meditation a habit. Like any other task, it should be regularly practiced to receive the maximum benefit.

The Warrior's Meditation by Richard L Haight was a great beginner's book on meditation. I have read quite a few books on mediation and am working on practicing so it was another introduction into a different aspect of meditation I was previously unaware of – the total embodiment method (TEM). It was also exceptionally useful in providing specifics of meditation such as how long to do it, positioning, and exercises. Of course, any beginner is sure to have questions and the book even does a question-and-answer section to help readers. For those who don't know where to start, it certainly provides clarity. I also appreciated that the author provided their own experiences as it was beneficial to see that they also practice what they are trying to teach. Those wanting to get into meditation should take a look at this book before starting.