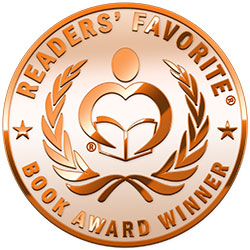 Reviewed by K.C. Finn for Readers' Favorite
The Weight of Air: A Story of the Lies about Addiction and the Truth about Recovery is a work of non-fiction in the memoir subgenre, and was penned by author David Poses. Owing to the use of explicit language throughout and some sexual content, the work is best suited to the mature adult reading audience. In this stark and emotionally raw work of autobiographical writing, David Poses explains his lifelong struggle with addiction and mental health issues, relating to serious topics such as drug abuse, depression, and suicide attempts. What results is a fascinating and harrowing journey over three decades of life during the American opioid crisis that has a lot to say about the way we approach mental health care in the world today.

Author David Poses has crafted a work that will literally blow you away, whether you have any experience in the world of drug addiction or not. The honesty with which he writes is second to none, but there's a wise command of language that always prevents the work from becoming too dreary or self-absorbed. I really appreciated the focus of the work and the raw detail that the author is able to go into, particularly about his feelings of guilt and shame, which are so hard to admit even in private. There is a wonderful sense of activism that underpins even the darkest messages of the work, and this always makes a reader feel that they are being guided through these experiences by someone who is now securely able to help others climb out of the same hole. Overall, I would not hesitate to recommend The Weight of Air as a superb and eye-opening read for those who have not yet explored the realities of addiction, and also as a comfort to those who already bear these struggles themselves.