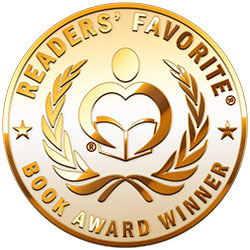 Reviewed by Joel R. Dennstedt for Readers' Favorite
It is amazing how visually stimulating the audio presentation of a book can be, especially a book as evocative and superbly written as The Whip by Karen Kondazian when professionally narrated by the skillful and impressive Robin Weigert. Of course, the story carries most of the weight, and this story is based on a true historical figure of immense interest. Charley Parkhurst was a strong, enduring Western woman of the 1800s, who took on the look and persona of a man in order to survive and utilize her impressive horse-handling skills as a stagecoach driver. The narrative fulfills beyond measure the storyteller's challenging task of handling and maintaining an avid reader's interest. And rest assured, both Kondazian and Weigert succeed terrifically in presenting Charley Parkhurst's compelling tale.

At its heart, The Whip by Karen Kondazian is a deeply engaging, fully authentic rendering of the Old West as experienced first by one young, naive orphaned girl, Charlotte Parkhurst, then by herself as a young maturing woman, and finally as a battle-scarred widow and surviving mother in a truly hard-scrabble life, one eventually lived by necessity and temperament as an independent, solitary man in a world dictated by such men's rather boorish ways and wants. She masters the man's world well, but at an extraordinary cost. It is Charley Parkhurst's payment of this cost that makes for such compelling reading, and for listening in this special audiobook edition. Both Kondazian and Weigert excel magnificently at bringing into vivid presence the historical reality of a truly amazing woman. Bravo to them all!

As to the quality of the audiobook itself, one can only admire the immense amount of effort put into making this one so masterful. Technically, the production is flawless. The audio is clear, well-defined, and precise. The narration is skilled beyond any rightful expectation. Robin Weigert obviously studied the book and its characters in depth before putting voices to them. The result is more like listening to a movie than simply having a book read out loud. This allows the listener to deeply inhabit a powerful story while also experiencing a fine piece of literature.