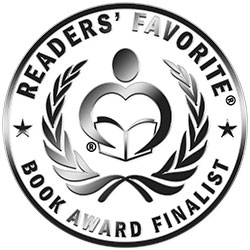 Reviewed by Astrid Iustulin for Readers' Favorite
There are poetry collections that leave their mark on the reader because of their refinement. When it turns out that this is the first work of this kind written by a young poet, the admiration becomes even more profound and gives hope for a great future for the writer. The White Colossus by Enne Baker is one such splendid collection. The poems are written with vivid images and words that capture the essence of the themes. The themes on which Baker dwells include death and the relationship with the gods, alongside many others that will intrigue the reader.

I recently happened to talk to a disillusioned friend about the current state of poetry, but I am sure if he read this book, he would quickly change his mind. The White Colossus is a poetry collection that I consider different from all the ones that I have read so far. What struck me most is that this is Enne Baker's first collection, especially since he already has a very personal and original style. His words are clear and direct, and the images of his poems immediately strike the reader both for their power and the way in which they represent things. The poems about death left a strong impression on me, and, at the same time, I have to admit that something is mesmerizing about these poems. I recommend The White Colossus to all readers who love poetry with vivid images and poets who know how to convey meaning.