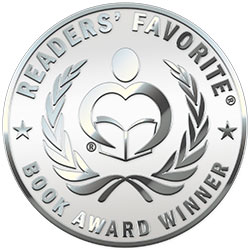 Reviewed by Tammy Ruggles for Readers' Favorite
The Wings of Adversity: Poetry That Teaches and Inspires You to Soar Above Challenges and Persevere at All Times by Vanessa Caraveo is a powerful, award-winning volume of poetry that shows how adversity can be turned into inspiration and victory. This collection covers a variety of adversities, from mental illness to disability, and each poem illustrates an aspect of adversity that most of us can relate to. Even if you haven't experienced all of the issues in the poems, you may have experienced many of them, or know someone who has. We all come up against some manner of adversity in our lives. Some overpowering force us to the point of paralysis, while others serve only to strengthen.

I like how these poems show that adversity can be a force for good in someone's life. As challenges arise, we can choose to use them to make us better. Even though the themes of the poems are sometimes heavy, and some will bring tears to your eyes - like the eloquent but poignant descriptions of someone born with curved legs - they are designed to give hope in the face of difficult times. A message of positivity runs throughout the poems and emphasizes finding the good instead of the bad. Celebrities like Jay-Z, Stephen King, and Bill Gates are used as examples, but there are non-celebrity examples too. It may be challenging for some to rise above life's problems, but these poems encourage a mindset of putting things in perspective and not letting issues get the better of us. You'll be impressed at the wide-ranging issues Caraveo has assembled here, and the uplifting poems that are included, like the one titled "When Comedy Saves", which expresses how Jim Carrey rose from poverty; "The Function of Good Words", which shows the importance of speaking positive things; and "The Power of Resilience", which demonstrates strength in rebounding. As you can see by just these few titles, this isn't a negative volume of poetry.

Vanessa Caraveo writes descriptions that are physical, emotional, psychological, and spiritual, sometimes with the simplest of words and ideas that are highly relatable in the natural world. Some take on more abstract, complex ideas that are harder to define but still resonate within you. The Wings of Adversity by Vanessa Caraveo could be a balm for troubled souls. You will want to keep this volume of poetry on hand if you need encouragement or want to give it to someone else who may be in need.