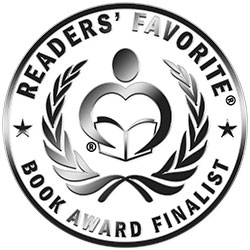 Reviewed by Kayti Nika Raet for Readers' Favorite
In They Call Me Alexandra Gastone, a young adult thriller by T.A. Maclagan, all seventeen-year-old Alexandra Gastone wants to do is graduate high school, get into Princeton, and work for the CIA like her grandfather. At least that's what her cover as a spy entails. Undercover as "Alexandra" for seven years, Milena has been trained as a sleeper agent by Perun, a rebellious organization in her home country of Olissa. Her life with her grandfather is much different than she expected and Alexandra begins to relax into her ordinary life, expecting to wait years before she's activated, but Perun has speeded up their plans. They've raised the stakes, affecting those she's grown close to and forcing Alexandra to make a difficult choice. Can she stay true to a country she only has vague memories of or will the comfort of her stolen life be too great?

I really enjoyed They Call Me Alexandra Gastone by T.A. Maclagan. It's the type of thriller that grabs the reader from the very beginning and raises the stakes very high. I absolutely loved Alexandra! She's a fierce and determined character, but full of tender moments and vulnerabilities as well. Maclagan does an amazing job weaving together the narrative, creating an evocative tale that's hard to put down once you start. There's definitely a lot of plot twists that I didn't see coming and questions I'm desperate to have answered. Hopefully there's a sequel in the works! They Call Me Alexandra Gastone by T.A. Maclagan is a great young adult novel for any fan of international espionage. Highly recommended.