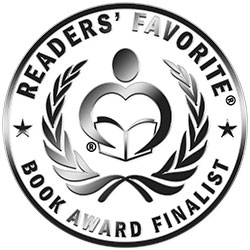 Reviewed by Caitlin Lyle Farley for Readers' Favorite
In Thief of the Night Guild: Queen of Thieves Book 2 by Andy Peloquin, Ilanna is the best thief among all the Hawks of the Night guild. She's proud of her skills, and proud of her status within the guild, but is determined to raise enough money to buy her freedom. She could never do that on the ten percent she gets to keep of her earnings, so she steals a little extra. It's a dangerous game, but Ilanna is a dangerous woman and she'll do whatever it takes to protect her son. After Duke Phonnis executes a close friend of hers, Ilanna comes up with a plan that will not only result in a big enough haul to buy her freedom, but will avenge her friend and ruin the Duke. With the Guild Council's permission, Ilanna puts together a team to pull off a heist that will eclipse her conquest of the Black Spire.

Thief of the Night Guild is a tightly plotted novel that builds momentum from page one. There's a fair amount of backstory since this is the second book in the Queen of Thieves series, but Andy Peloquin elucidates all essential details as they become necessary. Ilanna is a clever, skilled, and confident character, but she's also the stereotypical abuse-hardened woman one often encounters in fantasy novels. While I enjoy dark characters, I don't enjoy it when a character's inability to express so-called weak emotions is categorised as strength. However, I'll credit Peloquin for revealing the frailty behind this mental state. Apart from this character trope, Thief of the Night Guild is an entertaining, addictive read full of clever twists.