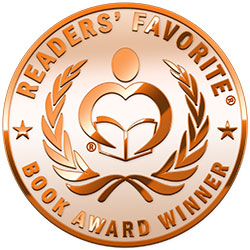 Reviewed by Mamta Madhavan for Readers' Favorite
Thinner, Leaner, Stronger: The Simple Science of Building the Ultimate Female Body by Michael Matthews is an insightful and encouraging book for women who want to build a body that is lean, sculpted, and strong. It is a good book that will instill discipline, and give direction and motivation to all those who want to take control of their lives and feel healthy and confident. The personal stories shared in the book are inspirational and give definitive proof that with proper guidance and the right knowledge it is easy for anyone to build the body they want. The tips in the book are easy to apply and the results can be seen because the program is sustainable and can be made part of a lifestyle.

The author's mission is to give everyone the opportunity to lose fat, build muscle, get and stay healthy. The approach to the topic is simple and is a change from the usual mainstream pseudo-science. Everyone wants to get rid of their bulges and look slim and good, and readers will see a tangible improvement in their body within the first 30 days of starting the program. It is a good book and the Thinner, Leaner, Stronger mantra can be approached with an open mind, making readers aware of the truth about ten of the absolute worst fat loss myths that some of the health and fitness experts use. This book gives readers a different perception of weight loss and staying fit, and will definitely help women who want to stay fit and achieve a thinner, leaner, and stronger body.