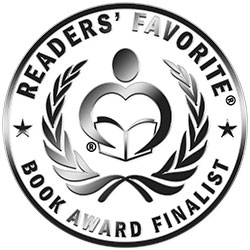 Reviewed by Tammy Ruggles for Readers' Favorite
This Book Wants to Make You Laugh, written by Justine Avery and illustrated by Daria Yudina, is a children's picture book for ages 2-8 that is determined to put a smile on your face and a giggle in your day, and it succeeds quite well. The text is sparse but inviting, creating anticipation and following through with a well-earned payoff in the jokes. The illustrations are cute and funny, and relative to the text. This little book would be great for a bedtime story or just a fun, quick read during the day. There are a couple of unexpectedly touching and insightful phrases showing that Avery puts her young audience before the act of simply blurting out a story children might like.

At first, I wasn't sure where the book was going, and it does take a few pages to catch the rhythm of Avery's writing and pair it with the pictures. But then, ah ha! You get the jokes and the pictures, and it does put a smile on your face. In today's world, what child, or adult for that matter, couldn't use a smile or laugh? Children will love this book because of the silliness and surprises that lie after turning the pages. Parents will like it because it's just plain fun; something to stir the imagination and tickle the funny bone. It's clear by Avery's writing that she has a heart for children and knows they love surprises. It's also clear that Yudina's whimsical, charming illustrations are the icing on the cupcakes. This Book Wants to Make You Laugh by Justine Avery is the perfect blend of kindness and humor--just right for little ones.