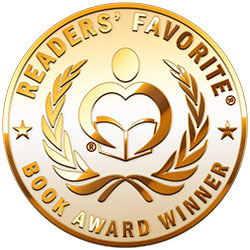 Reviewed by Asher Syed for Readers' Favorite
Set in 1939, Tomboy: A Jane Benjamin novel by Shelley Blanton-Stroud follows Janie, a female reporter from San Francisco, as she juggles personal conflict and professional ambitions. Tasked with facilitating the career of Pat Shea, her college roommate's son, she also seeks to establish herself as a respected columnist. Her journey turns out to be a full confrontation of her past, encounters of financial hardship and the receipt of unexpected support from a diversity of characters. Janie ventures through various locales, from places like San Francisco to Chicago, and the RMS Queen Mary to Wimbledon. Janie is constantly involved in situations teetering between high-stakes drama and self-reflection. The Great Depression serves as a backdrop and adds to the complications. Janie's experiences with her fellow passengers on RMS Queen Mary provide her with an opportunity to investigate a possible crime while learning about the intricacies of human relationships and her own capacity for moral courage.

I love a good story about a flawed but strong female who is willing to go against the tide, and in Janie's sense, this is literal, in order to grab what she wants and take what she has earned. History has many of these women we know of and many more we do not, and in the spirit of those whose stories can never be told it is books like Tomboy by Shelley Blanton-Stroud that fill in those gaps. In addition to the tenacity of Janie, there is another woman later who is a perfect but deeply tragic example of what happens when men have the right and capacity to manipulate women, and on the ship when Janie realizes the men in charge lack essential knowledge. The writing is clean and tight and allows a reader to easily follow Janie's search for personal success, professional acknowledgment, and getting to the bottom of a mystery that could land her that job in New York. Janie is likable in her persistence and really relatable in her push to climb the social ladder. The Depression is a spectacular era for this. It's hard enough as a woman in the 1930s to be viewed as a success in her own right. It's harder when most of the population is struggling to feed their children. Rivka and Elsie are better off, somewhat, but stand out in this. Overall, Tomboy is a wonderful novel and I am now a solid fan of the Jane Benjamin series. Very highly recommended.