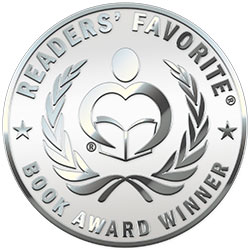 Reviewed by Emily-Jane Hills Orford for Readers' Favorite
In Tombs of Dross by Lew Anderson, siblings Isaac, Zac, and Breezy discover a mysterious tone pillar while exploring their extensive property. They try to decipher the meaning behind the script on the stones, but it really doesn't make much sense. Even more mysterious is their sudden immersion into an alternative dimension, a world quite different from theirs and very dangerous. They are given a quest to find an old book. The adventure that follows is one fraught with unexpected confrontations with evil creatures that set out to prevent them from completing their quest. In the difficult circumstances they confront, they must band together to seek a way out and, in so doing, the quest becomes more than merely searching for an old book; it's a quest to discover who they really are!

In the epic style of C.S. Lewis's Narnia books and Tolkien's Lord of the Rings, Lew Anderson's middle-grade novel, Tombs of Dross, leads young readers on adventures that will captivate them from the start to the very end. This is the first book in the Lorian Stones Trilogy and it doesn't disappoint. Presented in audio-book format, the plot moves quickly with considerable engaging descriptive narrative passages and revealing and believable dialogue. Author Lew Anderson narrates this book himself. The narrator's voice varies in tone to depict the different characters when they're talking. With fascinating and imaginative creatures on both sides, good and evil, this is a fantasy adventure for the entire family to enjoy and embark upon.