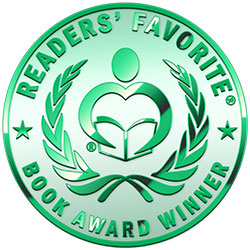 Reviewed by Grant Leishman for Readers' Favorite
Torn Asunder takes us back to the "Troubles"; the Irish Easter Uprising of 1916. Whilst the English were busy fighting the First World War, the republican factions in Ireland saw the opportunity to rise up and declare the Irish Republic, united and separate from the despised English. Author Renny deGroot tells us the story through the eyes of an idealistic sixteen-year-old, Emmet Ryan, whose entire family is caught up in the struggle for Irish freedom. Although the uprising was short-lived, it provided the platform for what was to come in later years as Ireland struggled for independence. Emmet Ryan quickly realized his ideals were right but his heart wasn't quite in the violent struggle, given his distaste for blood and gore, unlike his boyhood chum, Liam. Emmet's best option to help the Irish cause would be through words not violence, as a reporter who was not afraid to put forward the republican viewpoint in his articles. Emmet meets and marries the beautiful Bridie but always at the forefront of his mind and that of his family is the dream of a United Ireland, certainly not the partitioned Ireland that they had ended up with. His heart, if not his body, was with the infamous IRA and the dreams of a free and united Ireland would permeate everything his family thought and did for the next thirty-odd years.

Torn Asunder takes us deep inside the minds and hearts of the Irish Republican movement. The characters created by author Renny deGroot could have easily stepped out of the pages of history to meet us. Emmet and Liam provided the perfect counterpoint as two views of the republican struggle. Whilst both believed passionately in a united Ireland, they both took very different paths to try to realize their dream; Liam with armed struggle and Emmet with words and politics. What came shining through this story for me was the impact we as parents have on the development of ideals within our children. Emmet and Bridie's daughter was a strong, independent woman in her own right but incubated from a young age with the heroic deeds of her Daddy and "Uncle" Liam in 1916 and the tales of Irish heroes and martyrs at her father's knees, it was always certain Maeve would take up the republican cause. When a historical novel helps readers put history into perspective and especially understand the enmity that underlies a historical cause, the writer has done his or her job perfectly. I can say that I understand Irish separatism and unity and the cause of the republicans now, more than when I first picked up the book. I can pay the author no greater tribute than that. This is a fascinating read that focuses much more on character than action, as many similar novels are wont to do. I loved it and can highly recommend it.