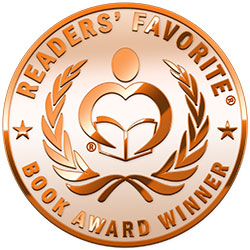 Reviewed by Jack Magnus for Readers' Favorite
Tropical Doubts is a legal thriller novel written by David Myles Robinson. Pancho had lost three criminal trials in a row and was starting to doubt himself. He had known this last client was guilty, but he had taken on the case for his best friend and private eye, Drew Tulafono, as a personal favor. On top of that, his girlfriend, Paula Mizono, had decided to take a job in Hong Kong, citing her concerns that they never seemed to have time to spend together. Things were about to get even worse for him, however, when he received the awful news that Giselle Delacruz was in a coma following a surgical procedure and would be brain-dead even if she did wake up. Manny and Giselle were like family to Pancho and had been so for the twenty years he had known them. Manny needed answers and wanted Pancho to find them for him. And while Pancho was not versed in the practice and procedure for medical malpractice cases, he was determined to do his best for his two friends.

Tropical Doubts is a fast-paced and well-written crime fiction novel that takes the reader through every step of the investigation, pre-trial and trial aspects of both medical malpractice and criminal law. I loved how carefully Robinson manages to do this while also keeping the story fresh, compelling and original. An added bonus with this book is the marvelous attention Robinson pays to sharing the Hawaiian environment and culture with the reader. I loved experiencing, if vicariously, Pancho's time on his surfboard and his beach time in the tropical paradise he calls home. Robinson's characters are finely delineated and credible, and his plot is solid and well crafted. Tropical Doubts: A Pancho McMartin Legal Thriller is most highly recommended.