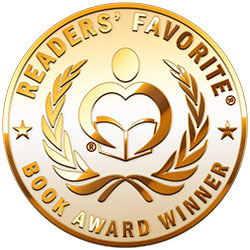 Reviewed by Anne Boling for Readers' Favorite
"Trust: A New Beginning" by Cristiane Serruya caught my attention from the very first page. The heroine in this tale is Sophia, a young woman of twenty five. She was married to an older gentleman when she was a mere seventeen. Now she is a widow of twenty five. Her tale doesn't end there; she experiences nightmares and struggles to remember the tragedy that led to her husband's death. Sophia's plane is grounded due to bad weather. Two men heard her declare she must get to Geneva; Ethan recognized an opportunity too good to pass up. Sophia was beautiful with her long dark hair; she was dressed impeccably and carried herself with an air of self-confidence. Ethan approached her offering a seat on his private jet. Despite her mistrust of handsome Ethan she accepted. She felt much more comfortable with his friend and lawyer Leonard. As most readers have guessed by now Ethan and Sophia soon began a tumultuous relationship. While they were together she met Alistair, a friend of Ethan. At first Alistair and Sophia formed a friendship but the relationship grew stronger and the connection between them was too intense to ignore. Which man will Sophia choose? What is the darkness that lies deep within Ethan? Will Sophia regain her memory? How did her arm become scarred and how did her husband die?

Cristiane Serruya is a master of characterization. I have already described Sophia, so I will move on to the two male leads who are just as well-created. The depth of these characters is incredible. The intensity of the relationships will have the reader eagerly turning the pages. This is a must read for fans of romance. Slip it into your bag on the way to be beach!