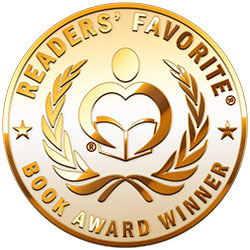 Reviewed by Grant Leishman for Readers' Favorite
Two Hearts' Reconnaissance (Two Hearts Wounded Warrior Romance Book 13) by Tamara Ferguson is a continuation of her fantastic romantic adventure series that centers around "wounded warriors", returnees from war who are suffering from physical, mental, and emotional wounds in their service to the nation. The stories, based around Crystal Rock, the Dragonfly Pointe Inn, and FBI Agent Jake Loughlin are full of adventure, romance, and most importantly, hope. Thirteen-year-old Harry had been through a number of foster homes in his short lifetime, some good, some bad, and some positively evil. At present, he is with the Hamlins where his main task is to protect his six-year-old fellow foster child Amy from the Hamlins' brutal and often violent treatment. When Harry realizes Ed Hamlin has discovered Harry's secret -- a little dog, Millie, and her puppies -- he understands that Ed intends to drown the dog and her puppies in Crystal Lake. In desperation, Harry searches for a boat on the dock to rescue his beloved animals when he meets thirteen-year-old Eve, daughter of Tony and Danielle Loughlin, whose background and circumstances are eerily similar to Harry's. It is apparent that a child-trafficking ring is still operating around Crystal Lake and Jake and his friend Gabe are determined to smash it once and for all, not to mention saving the lives of two little foster kids, Harry and Amy.

I've read a number of author Tamara Ferguson's books both in this series and in other series. She is an author who has the wonderful knack of developing endearing, relatable characters and combining them in an exciting, often danger-packed adventure. The underlying thread of love, romance, and compassion runs through her stories, seamlessly and beautifully. Ferguson is a master of this genre. Two Hearts' Reconnaissance (Two Hearts Wounded Warrior Romance Book 13) is another winner that captures readers' hearts from the very beginning. The horrific nature of child abuse and exploitation is handled with care and great skill without dwelling on the actual gory details, which makes this and other works of hers so readable by such a large audience. The romance, the teenage angst, and the longing for acceptance and a home where he feels loved are screaming from Harry in every line of this story. A recurring theme of many of Ferguson's works is this desire for the character to "give back" in some way for everything they've received, as part of their rescue and rehabilitation from the horrors of their past. In many ways, it is this desire that makes her characters so likable and so easy to empathize with for a reader. Her stories flow beautifully and her conversational writing style means most of her books are easily read in one concentrated sitting, perhaps in front of the fire on a cold afternoon. I love this author's work and can highly recommend this iteration of the Wounded Warrior series.