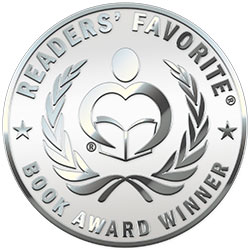 Reviewed by Grant Leishman for Readers' Favorite
Author Tamara Ferguson regularly brings us new iterations of her wounded warrior series and Two Hearts Under Fire (Two Hearts Wounded Warrior Romance Book 8) is the latest story in that franchise. Airman Russ Quinlan and his team are targeted and their transport destroyed en route in Iraq. When Russ returns to the States, he realizes that someone has been trying to frame him and the subsequent inquiry may well lead to his own court-martial and a lengthy prison sentence. Whilst looking for help, he contacts his old friend, AFOSI Agent Brand Reardon, but instead finds the beautiful Claire Ellis at Brand's apartment, a friend of Brand's fiancée, Sarah. When a gunman attacks the pair for no obvious reason, they aren't sure quite if the target is Russ or Claire. Claire, it seems, is on the run and hiding from a violent and deranged ex-husband who wants to kill her. The pair takes to their heels in a mad dash across country in upstate New York and the Great Lakes area to escape whoever is after either one of them. The attraction between the pair is electric from the first moment they meet and can only get deeper and more intense the more they are thrown together in this race for their lives and safety with their friends Brand and Sarah in Crystal Rock, Wisconsin.

This is not the first Tamara Ferguson book I've read. I can honestly say Two Hearts Under Fire is up there with the best of the stories I've read from her to date. Two things I particularly love about this book and about all of this author's work is the immense amount of action, excitement, plot twists, and romance, she can jam-pack into what is essentially a smallish novel. I've read some books with this much excitement that are double the size and yet Ferguson loses nothing in the paring down of her work. There are no wasted words or padding in her books, which make them simple and easy to read in one sitting. In fact, it is always hard to put a Ferguson novel down and this one is no exception. The second thing I love about her writing is the sensitive and caring natures she manages to build into these giant, hulking men, many ex-special forces operatives, whom she shows are capable of feeling and expressing deep emotion without shame. I also appreciate that much of the action takes place against the backdrop of The Wounded Warrior Hospital and the school for children with disabilities, both in Crystal Rock. These are obviously twin passions of the author and they fit in perfectly with her stories. This is a great read and one I can highly recommend.