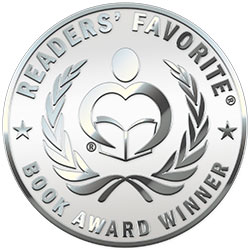 Reviewed by Emily-Jane Hills Orford for Readers' Favorite
Do you believe in unicorns and dragons and magical creatures? What would life be like if we didn't believe? That's what imagination is for – to create these mythical creatures in our minds and enjoy extraordinary adventures. That's what happened to Abigail and her dad in Unicorn for a Day by Golan Vaknin. A walk home from school took them to a toy store where Abigail finds a magic umbrella that she must have. The umbrella appears to be taking them on a grand adventure when a small white dog rushes past and leads them into the magical forest. At least, it appears magical. Abigail believes she is a unicorn and her dad is her knight and the little white dog is a baby dragon that has injured itself. Dad, the knight, heals the dog's injured paw and helps Abigail and the dog finish their adventure, find the dog's owner, and make their way home. But the adventure isn't over yet. The storm has ended and what do you think etched a ribbon of multiple colors across the sky? Isn't imagination wonderful?

Golan Vaknin's picture book Unicorn for a Day is a fun-tastic adventure full of magic and plenty of imagination. Told in simple language with lots of dialogue, this story will appeal to early readers as they can read along easily. Margaret Breen's bright, bold, colorful illustrations add to the story and help move the plot forward. Each picture has so much detail that young readers will want to spend time studying everything they see. The story is full of fantasy mixed with reality and highlights the fond relationship between a little girl and her father. It promotes the importance of spending time with children and nurturing the love of reading with regular storytime together and enjoying the power of imagination.